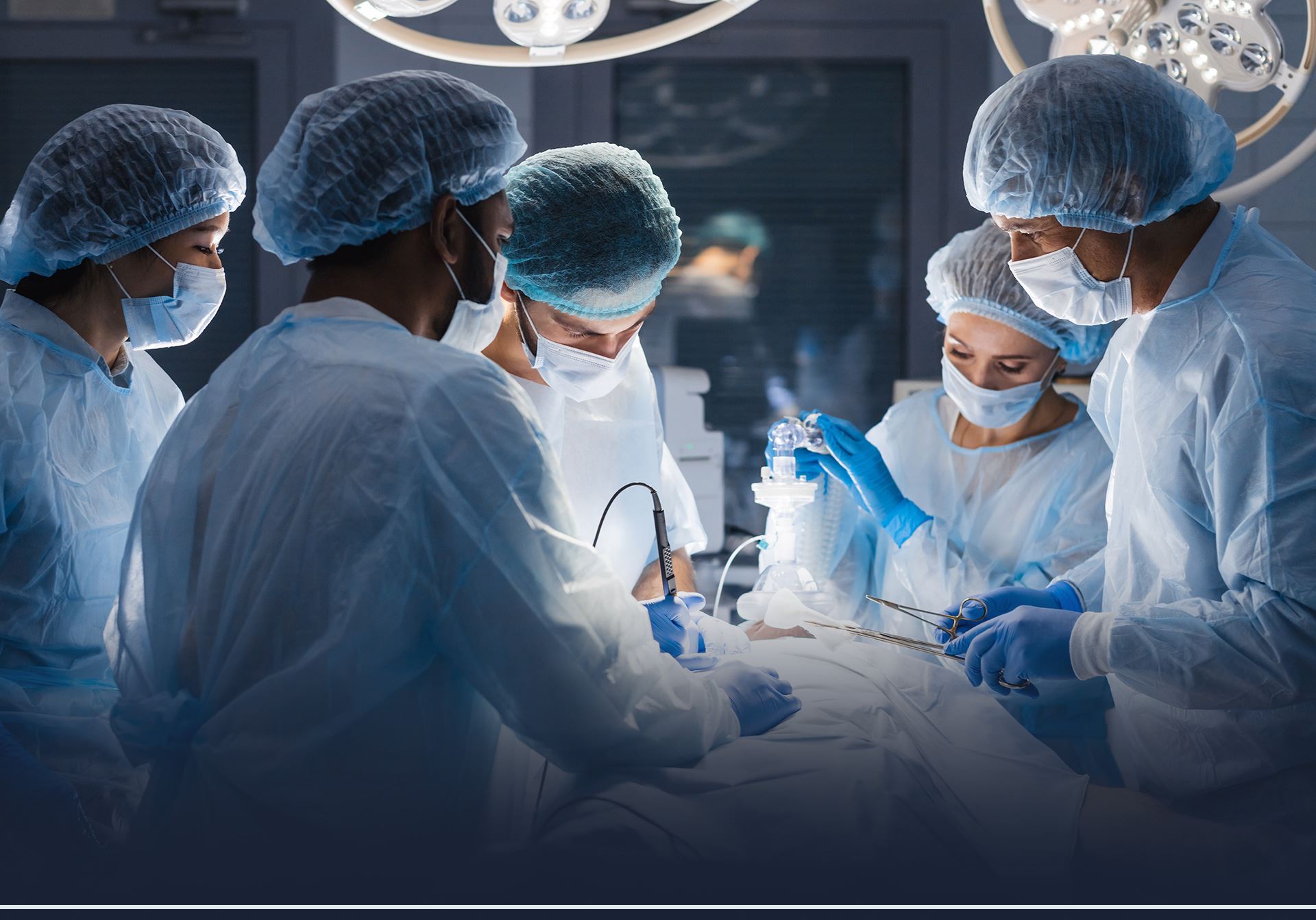 Orange County Medical Malpractice Attorney
Representation Backed by Decades of Experience
There is a word for doctor-induced death: Iatrogenic cause of death. Doctor-caused death is the third leading cause of death in the United States, with more than 250,000 deaths annually. It is unconscionable, and yet it happens every day.
If you or a loved one has been seriously harmed because of doctor, nurse or hospital error, The Law Office of Marshall Silberberg is here to help you bring those accountable to justice. We have the resources, the knowledge, and skill to successfully tackle complex medical malpractice cases - and defense insurance carriers know we will not hesitate to try a case.
On This Page:
Request Your Free Consultation Today WHAT IS MEDICAL MALPRACTICE?
Medical malpractice occurs when medical professionals deviate from the standard of care and injure a patient. If a similarly trained professional would have handled your situation better under the same or similar circumstances, the individual in charge of your care can be held liable for your injuries. Injuries can be the result of a negligent act or omission. This negligence might occur during diagnosis, treatment, aftercare, or health management. Medical malpractice can also occur in long-term care facilities like hospitals and nursing homes.
When you've been the victim of medical malpractice, you are entitled to legal recourse and compensation. Medical malpractice is not always straightforward, which is why you need to entrust your case to an attorney like Marshall Silberberg, who has spent years investigating and winning these types of cases.
Why Choose Our Firm?
Skilled Advocacy in Negotiations & At Trial
Our ability to win in front of juries and obtain meaningful settlements through negotiation for our clients is evident in our record of multi-million dollar results. Our lead trial lawyer has more than three decades of experience in personal injury and medical malpractice cases. When we take on a case, you may count on us to have the resources to pursue those responsible. Our firm has a physician on staff and utilizes a network of excellent experts who can lend insight into your case. From our office in Irvine, we proudly serve clients throughout Orange County and beyond.
"We highly recommend the Law Offices of Marshall Silberberg for any personal injury case you may be facing. We will forever be grateful for their aptitude to serve families in our community and their support in defending our son's future."

- Diana M.

"I can't begin to express how wonderful their service is. Will Collins and Marshall are a great team and will provide you with what you're expecting, plus more. Marshall even personally visited me out of state when I was receiving rehabilitation services."

- Amy T.

"He and his staff always kept me informed. He personally answered his cell phone whenever I called. He fought for me, and in the end, obtained a settlement in 14 months that was far greater than any of the similar cases I had researched."

- Craig F.

"There are no words that describe how grateful I am for Marshall, Will, and the whole team. They fought to get justice for my family, myself, and my unborn baby. When it comes to being committed and fighting for justice, they truly do a great job."

- Karla B.

"Marshall did a great job for me! He was always there for me, if I called he would be right there! He and the whole team at The Law Office of Marshall Silberberg were awesome, 5 stars! Don't know of anybody better."

- Charles T.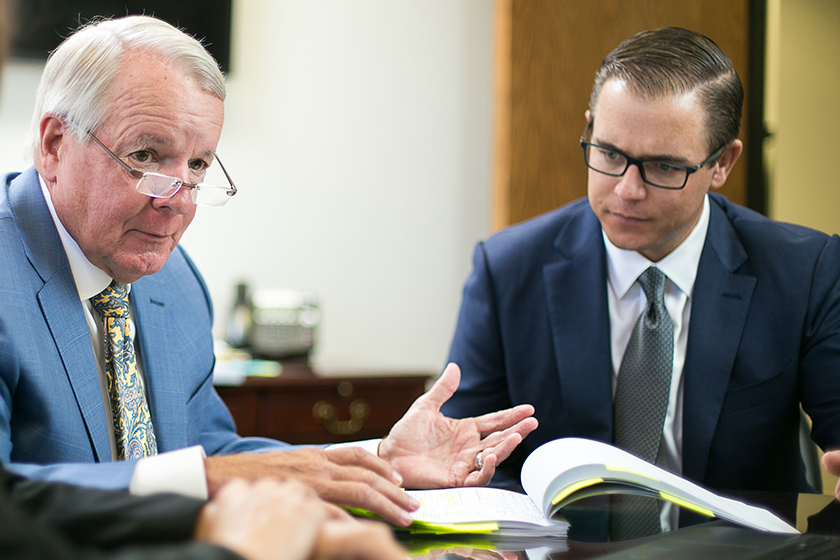 Nursing Malpractice Case $5,500,000

Failure to Treat $6,250,000

Failure to Diagnose $8,800,000

Medical Malpractice $8,000,000

Medical Malpractice $5,700,000
Determining Negligence in a Medical Malpractice Case
If you're considering filing a medical malpractice lawsuit, you may be wondering what evidence you need to determine liability. Most legal claims for medical malpractice come down to establishing that your health care professional was negligent in providing medical care or treatment to you, and that you suffered an injury as a result. In this blog, you can take a look at what you may need to prove in a successful medical malpractice case.
Existence of Doctor-Patient Relationship - First, you need to show the existence of a doctor-patient relationship, which establishes a doctor's duty to provide you with competent care. In general, this is not a difficult element to prove in a medical malpractice case. If your doctor agreed to provide diagnosis or treatment to you, then the doctor-patient relationship exists.
Proof of the Doctor's Negligent Care - Next, you need to show that your doctor did not act with the skill and care that a similarly trained health care professional would have under the circumstances. In establishing the medical standard of care, it may be necessary for expert witnesses to testify about what a competent doctor would have done in the same situation. The expert witness must apply the medical standard of care to your case and show how your doctor failed to provide adequate care, through detailed testimony.
Link Between Doctor's Negligence and Your Injury - You must also show that the doctor's actions caused your health condition to become worse, or resulted in you suffering an additional injury. Expert testimony helps to establish this element.
Proof of Patient's Harm - Finally, you must provide details of the actual harm you suffered. In a medical malpractice case, damages might include the cost of additional medical treatment, and lost income due to the inability to work.
Proof By a Preponderance of the Evidence - A patient who has been injured by medical malpractice must show the elements listed above "by a preponderance of the evidence," which means that they are each more likely true than false.
As a medical malpractice claimant, you have some unique legal hurdles to get over, including getting the case past a malpractice review board and filing a certificate of merit in some cases. If you have been injured as the result of a health care professional's negligence, please contact our Orange County medical malpractice lawyers at the Law Office of Marshall Silberberg.
How to Find a Medical Malpractice Attorney
When you or a loved one have been injured due to medical negligence, it is essential to find the right medical malpractice attorney. Having an experienced attorney can make all the difference in whether you receive the compensation that you deserve for your injury or loss. But the question remains, how do you find the right attorney for your case. Here are a few methods that may help:
Ask for Referrals - Reach out to family, friends, and colleagues who have gone through a similar experience or know someone who has. People in your network may be able to provide you with referrals for lawyers they've worked with before that can help with your case.
Research Online - Search online directories as well national organizations like the American Bar Association (ABA) and American Association of Justice (AAJ). Look into reviews from past clients and see what others think about an attorney's services before making contact.
Schedule a Consultation - Use the information gathered during your research phase to set up an initial consultation with potential attorneys on your list. During this meeting discuss important questions such as fees, years of experience, areas of expertise related to medical malpractice cases etc. This way you can get a better understanding if whether a medical malpractice attorney is the right fit for you and your case.
Check Certifications & Accreditations - Ensure that whoever you hire is certified by their state bar association, and that they are accredited by the appropriate professional organizations like AAJ or ABA. This will help to guarantee professionalism and quality service. Also check if the attorney has any specialties, and make sure they have experience in medical malpractice type that matches your case.
An experienced medical malpractice lawyer will be able to navigate through the complexities of these cases and help ensure that justice is served. They understand how important it is to get fair compensation for victims of medical negligence, and they are familiar with local laws and regulations governing such cases. The right medical malpractice attorney will also be well-versed in negotiating settlements with insurance companies on behalf of their clients. With their expertise, knowledge, and dedication, they can provide invaluable representation for those affected by a negligent doctor or health care provider.
Frequently Asked Questions
Can I seek compensation if it was my fault?

California is a pure comparative fault state. That means that you can seek compensation if you are less than 100 percent at fault for the accident. A certain percentage of fault will be assigned between you and the other party, or parties, involved in the accident. The amount of your settlement will be reduced based on your percentage of fault.

How long do I have to file a claim for medical malpractice?

Under California law, a person has a limited amount of time to bring forth a claim that they or a loved one are a victim of medical malpractice. In addition to the requirement for the claimant to prove that the medical professional providing the service failed to provide the appropriate standard of care, they must also do so within an allotted timeframe. In California, the medical malpractice lawsuit must be brought forth within one year of the alleged victim discovering the injury or before the end of three years that the injury occurred, whichever happens first.

What Are Never Events?

Sometimes, medical malpractice arises during "never events." These are especially shocking medical errors that should never occur. Unfortunately, never events happen more frequently than their name suggests.

Never events include:

Surgical or procedural events, such as wrong-limb amputations or wrong-patient surgeries
Product or device events, including contamination
Patient protection events, where patients are lost or improperly discharged
Care management events, like unsafe blood products or medication errors
Environmental events, such as electric shocks or the improper use of restraints
Radiological events, in which metallic objects are introduced into the MRI area
Criminal events, like abuse or assault

If you've been affected by a never event, you almost always have grounds for a medical malpractice lawsuit. Contact us today to discuss your case. We charge no fees unless we win!

Do I Have to File My Claim Right Away?

While we encourage our clients to pursue legal assistance as soon as possible, you generally have a maximum of three years from the date of injury to file a medical malpractice claim. This, however, is case specific. For example, if you are aware of the negligence, you have no more than one year from the date of injury to file your claim.

This is due to California's statute of limitations, outlined in the California Code of Civil Procedure section 340.5. Sometimes, particularly in the case of misdiagnosis, patients do not discover their injury until long after their initial treatment. When this is the case, you have up to 1 year from the time of the discovery to file an initial claim.

If your child is under the age of 8 years of age, you have until their 8th birthday to file their claim. Otherwise, the statute applicable to adults will apply to a minor.

Other exceptions to California's statute of limitations involve:

Situations in which surgeons or medical providers unintentionally left a foreign object inside the patient
Cases where provider fraud concealed a medical mistake

Unless your case fits the unique circumstances above, you must file your claim within 3 years, or else you will lose your right to take civil action. The sooner you file a claim, the stronger your case will be.
We're Here to Answer Your Questions
For many who have been suddenly injured, this is their first venture into the legal world. It is normal to feel overwhelmed, unsure, and anxious about what the future holds. The Law Office of Marshall Silberberg is here to provide you with the information and legal guidance you need in order to successfully navigate your circumstances and pursue compensation.
Contact Us Now How a Former Defense Lawyer Can Help You
Attorney Marshall Silberberg and his team have earned national recognition for exceptional representation and success in medical malpractice cases. Over the years, we have demonstrated that we possess the extensive experience, professional connections and resources, and unyielding commitment needed to help clients recover the compensation they deserve in even the most complex cases. We also leverage Attorney Silberberg's 29 years as a former defense lawyer for hospitals and physicians to level the playing field between our clients and the massive corporations and insurers they face in these cases.
Medical malpractice is a difficult area of law, and our team is proud to handle these challenging claims for clients and families throughout Orange County and the state of California. Whatever your case may be, you can be confident when placing your trust in our proven firm. Our reputation and successful recovery of hundreds of millions of dollars for victims of medical negligence speaks for itself.
Call (949) 565-4281 now to arrange a free consultation with our experienced firm!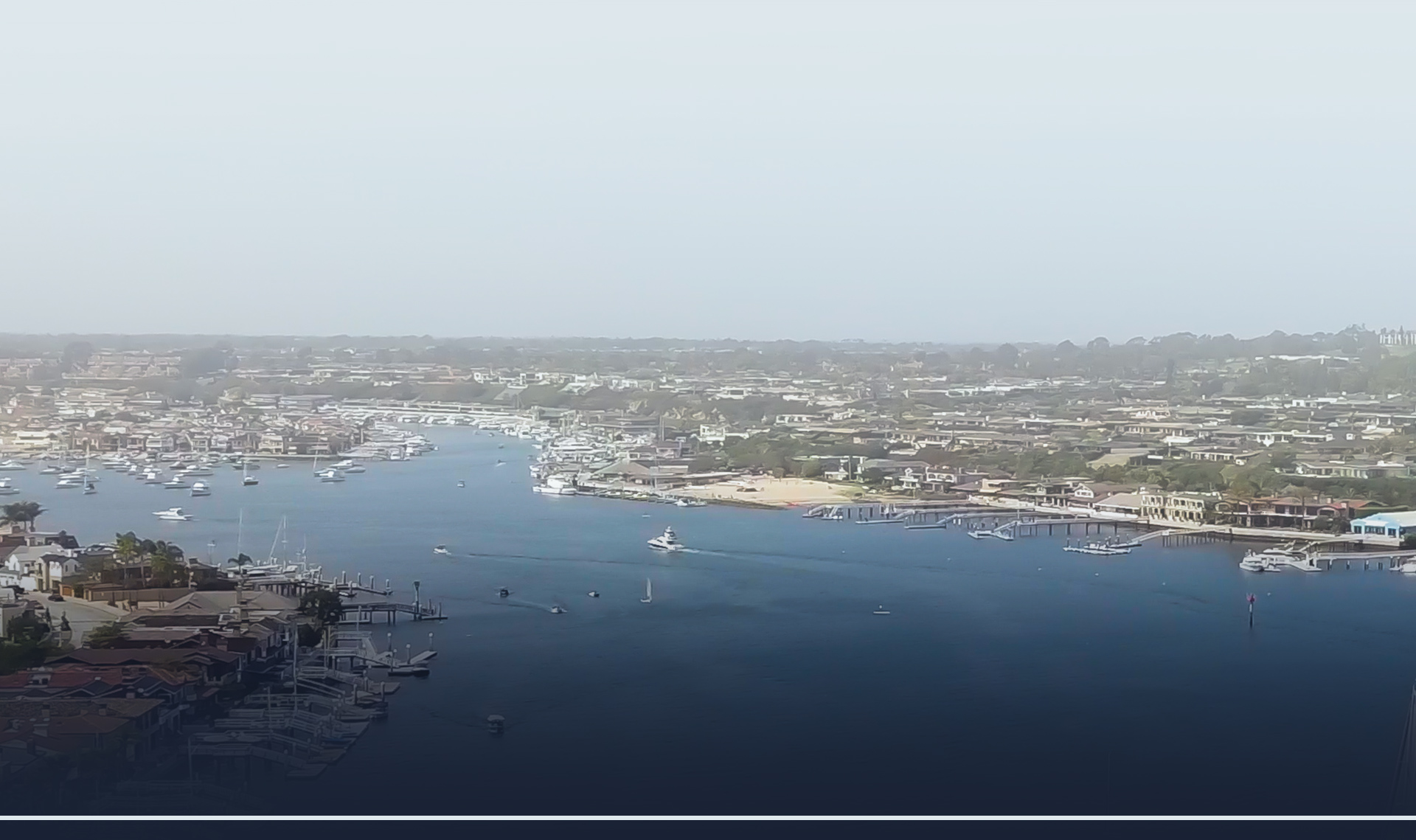 Our Values
What Our Work Means To Us

Experienced

Under our representation, your case will be backed by decades of experience; experience that includes hundreds of trial cases and countless courtroom wins. Our straight-shooting, no-nonsense approach has resulted in hundreds of millions of dollars in verdicts and settlements.

Connected

We have spent decades cultivating close working relationships with an array of physicians and industry experts. We use these connections to provide invaluable insight and expert testimonies on the cases we take to court.

Compassionate

At our firm, the attorney-client relationship is sacred. We are committed to bringing a sense of peace to the victims and families we represent. Nothing is more rewarding than when we can help our clients ease the pain and frustration their injuries have caused them.

Results-Driven

Our tenacity and work ethic set us apart. We're not afraid to roll up our sleeves and really get to work on a case. From our personal meetings with prominent field experts to the development and strategy of your overall case, we will zealously stand by your side from start to finish.