Anesthesia Error Attorney in Orange County
Call
(949) 565-4281

If You are the Victim of Anesthesia Malpractice

Anesthesiologists, surgeons, dentists, and nurses are highly trained medical professionals who may anesthetize patients undergoing surgery. Although no one can prevent all potential side effects or complications, there is never an excuse for negligence. If a negligent medical provider has harmed you or someone you love as a result of an anesthesia error, you may have the right to financial compensation.

The Law Office of Marshall Silberberg is a trusted medical malpractice law firm that has recovered hundreds of millions of dollars for injured patients and their families. Our team of Orange County anesthesia error lawyers is available to review your case free of charge and discuss how we can help you fight for the compensation you deserve!
Why Choose Us?
$500+ Million Recovered in Verdicts & Settlements
Over 200 Medical Malpractice Trials
Hospital and Physician Defense Experience
Nationally Recognized Trial Attorneys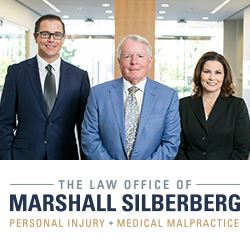 Injured by an anesthesia error? We're here to help. Contact us today.
What Are Anesthesia Errors?
Anesthesia errors can range in the nature of the medical error and the damages victims suffer. Below are various types of anesthesia errors that victims commonly file medical malpractice claims for:
Improper amount of anesthesia administered
Failing to monitor anesthetized patients
Negative interaction with other medications
Allergic reactions to anesthesia
Delayed delivery of anesthesia
Defective anesthesia medical equipment
In order for a patient to have a viable claim for compensation, several legal elements of a medical malpractice claim must be present. This includes the fact that a medical professional had a duty of care to treat a patient safely, and that they failed to uphold this duty by acting or administering anesthesia negligently.
Learn more about proving an anesthesia error claim.