Orange County Car Accident Lawyers
Orange County Auto Accident Attorneys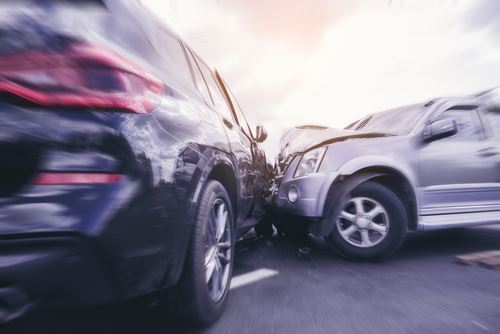 According to the United States Department of Transportation, every 14 seconds, someone is injured in a car accident. The majority of these accidents are preventable and are caused by someone's negligence or carelessness.
The physical and financial costs of auto accidents on victims and their families can be substantial. In times like these, it is important to have someone on your side you can trust to help you get compensated for your losses.
The Law Office of Marshall Silberberg can help you understand your rights and assist you in filing a legal claim if you have lost a loved one or suffered serious injury in a car accident.
Marshall Silberberg has been protecting the interests of his clients for more than 37 years. In 2021 alone, he was able to return results of more than 30 million dollars for his injured clients.
When the unthinkable happens, our Orange County car accident lawyers will be there for you. Contact us at (949) 565-4281 now for a free consultation at our Irvine office!
We can help with the following types of motor vehicle accidents:
Rear-end accidents
T-bone accidents
Hit and run accidents
SUV rollover accidents
Uninsured/underinsured motorist accidents
When To Hire a Car Accident Lawyer
In general it's best to contact a lawyer after a car accident as soon as possible. There is a time limit on how long injury victims have to file a claim before they lose their legal right to do so. This law is called the statute of limitations and it is determined on a state by state basis.
How Long Do You Have to File a Car Accident Claim
According to the California Code of Civil Procedure section 335.1the state of California has a two-year limit to file a car accident claim. This means you have two years from the date of your accident to file a claim or you will lose your right to do so.
There are some exceptions to this law where the filing time may change, including:
If the injury victim was a minor at the time of the accident
The negligent party left the state before a claim could be filed
If your claim is against a government entity
In addition to navigating you through the statute of limitations, and attorney can guide you through the entire claims process, and if necessary conduct a thorough investigation into your case to provide proof of negligence. If you have suffered injuries at the hands of a negligent driver, talk to our Orange County car accident attorney for help today!
We Can Secure the Compensation You Need to Cover Your Expenses
Prior to helping the injured assert their rights, our principal attorney was an insurance defense lawyer. He knows the players in the industry, he knows how to value and assess a case, and he knows how to overcome obstacles that may stand in the way of your fair and equitable settlement.
Our car accident attorneys provide legal representation to help clients:
Repair or replace vehicles
Get medical care and any necessary surgeries
Obtain chiropractic care and other rehabilitative care
Calculate the cost of any permanent injuries with regard to lost future wages and quality of life
Call (949) 565-4281 for a free case evaluation with a skilled Orange County car accident lawyer.
How Long Do You Have to Report a Car Accident in California?
In the aftermath of a car accident, you must report the collision to the local police department. This is required in cases of injury or significant property damage
The state of California also requires that people involved in car accidents must report a collision to the Department of Motor Vehicles (DMV) within 10 days of the incident. The failure to report an accident can impact your case and your driving privileges.
Is California a No-Fault State for Car Accidents?
California is not a no-fault state. Car accident injury victims must prove the liability of another driver and file a claim with their insurance company in order to recover compensation for their damages.
California follows comparative negligence laws. In states with comparative negligence laws, it is possible for each driver to be found partially liable for a car accident.
Compensation for car accident injury victims is reduced according to their degree of fault. For example, a person who is identified as 20% liable for an accident would have their compensation decreased by that amount. If their damages total $10,000, their compensation would be reduced by $2,000 and they would only be able to recover $8,000.
What Are the Most Common Causes of Car Accidents?
Car accidents can happen for a number of different reasons. Negligent drivers are often to blame, but there are outside factors that can cause car accidents as well. The actions of drivers, road conditions, and the mechanical state of the vehicle can all contribute to a collision.
A car accident may be caused by:
Reckless driving
Mechanical issues
Who is Liable for My Car Accident Damages?
In most car accident cases, the negligence of a driver is liable for the damages but it is possible for multiple drivers or other parties to be at fault for a car accident. In comparative negligence states like California, it is more likely that all responsible parties will be held liable for their negligence.
A car accident can be caused by the negligence of:
One driver or multiple drivers involved in the accident
One or more drivers who were not involved in the accident (for example, if someone's reckless driving causes the accident but they drive away without colliding)
A vehicle manufacturer or mechanic
The people responsible for road maintenance
Common Injuries in Auto Accidents
Internal injuries
Fractures/ broken bones
How Can A Car Accident Attorney In Orange County Help You?
A car accident attorney can help you tremendously during this challenging time. Not only will your Orange County car accident lawyer be responsible for handling all of the hefty paperwork involved with your case and help ensure that you receive the maximum compensation that you deserve, your lawyers can also serve as a great support system.
A car accident attorney will help you by:
Offering you objective legal advice: Your car accident lawyer will be there to answer any questions that you have related to your case and help ensure that you avoid making any potentially costly mistakes.
Handling paperwork: Your lawyer will ensure that all of the paperwork involved with your case is completed correctly and that everything gets to the appropriate parties promptly.
Supporting you: Your lawyer can serve as a great support system for you during this time. Having an experienced attorney by your side can help to provide you with emotional reassurance during this challenging time.
Saving you time and money: Your lawyer will help you avoid making any mistakes that may prolong the process and cost you money.
Gathering important evidence: Your car accident lawyer will be responsible for collecting evidence that is necessary for supporting your case.
Negotiating on your behalf: Your lawyer will have the skills and experience that are needed to effectively negotiate on your behalf.
Representing you: If your case is taken to court, your lawyers will be there to represent you and fight for a favorable settlement.
Maximizing compensation: Your lawyer will have the skills and experience that are necessary to help you receive the maximum compensation that you deserve.
Contact Our Firm to Get Attentive, Caring Service You Deserve
has been recognized for the quality of his legal work by many prestigious legal organizations, such as Super Lawyers Magazine and Best Lawyers in America. The firm will devote the time and attention necessary to providing you with the best possible chance at maximum compensation. The Law Office of Marshall Silberberg is not a large personal injury factory. Our firm is small firm by design and is focused on providing attentive, caring client service at every stage of a case.
We handle all cases on a contingency fee basis, meaning that our firm does not charge any attorney fees unless we recover compensation for our client. We work this way because we believe that everyone should have access to the legal system and because justice shouldn't be limited to those who can advance fees.
Suggested Reading:
Contact the Law Office of Marshall Silberberg at (949) 565-4281 to discuss your case during a free consultation with our car accident attorneys in Orange County.
Testimonials
Millions of Dollars Recovered for Our Clients
The Law Office of Marshall Silberberg is proud to be able to represent clients in some of the most difficult times of their lives. With decades of experience as former defense attorneys, we are able to provide our clients with well-rounded representation that has earned us the respect of our peers and even opposing counsel! We fight for maximum compensation on behalf of our clients and have obtained more than $500 million in verdicts and settlements to date. Don't hesitate to contact our firm for more information about your case. We have offices in Irvine and Los Angeles for client convenience.
Call (949) 565-4281 for a free case evaluation with our firm!
"We highly recommend the Law Offices of Marshall Silberberg for any personal injury case you may be facing. We will forever be grateful for their aptitude to serve families in our community and their support in defending our son's future."

- Diana M.

"I can't begin to express how wonderful their service is. Will Collins and Marshall are a great team and will provide you with what you're expecting, plus more. Marshall even personally visited me out of state when I was receiving rehabilitation services."

- Amy T.

"He and his staff always kept me informed. He personally answered his cell phone whenever I called. He fought for me, and in the end, obtained a settlement in 14 months that was far greater than any of the similar cases I had researched."

- Craig F.

"There are no words that describe how grateful I am for Marshall, Will, and the whole team. They fought to get justice for my family, myself, and my unborn baby. When it comes to being committed and fighting for justice, they truly do a great job."

- Karla B.

"Marshall did a great job for me! He was always there for me, if I called he would be right there! He and the whole team at The Law Office of Marshall Silberberg were awesome, 5 stars! Don't know of anybody better."

- Charles T.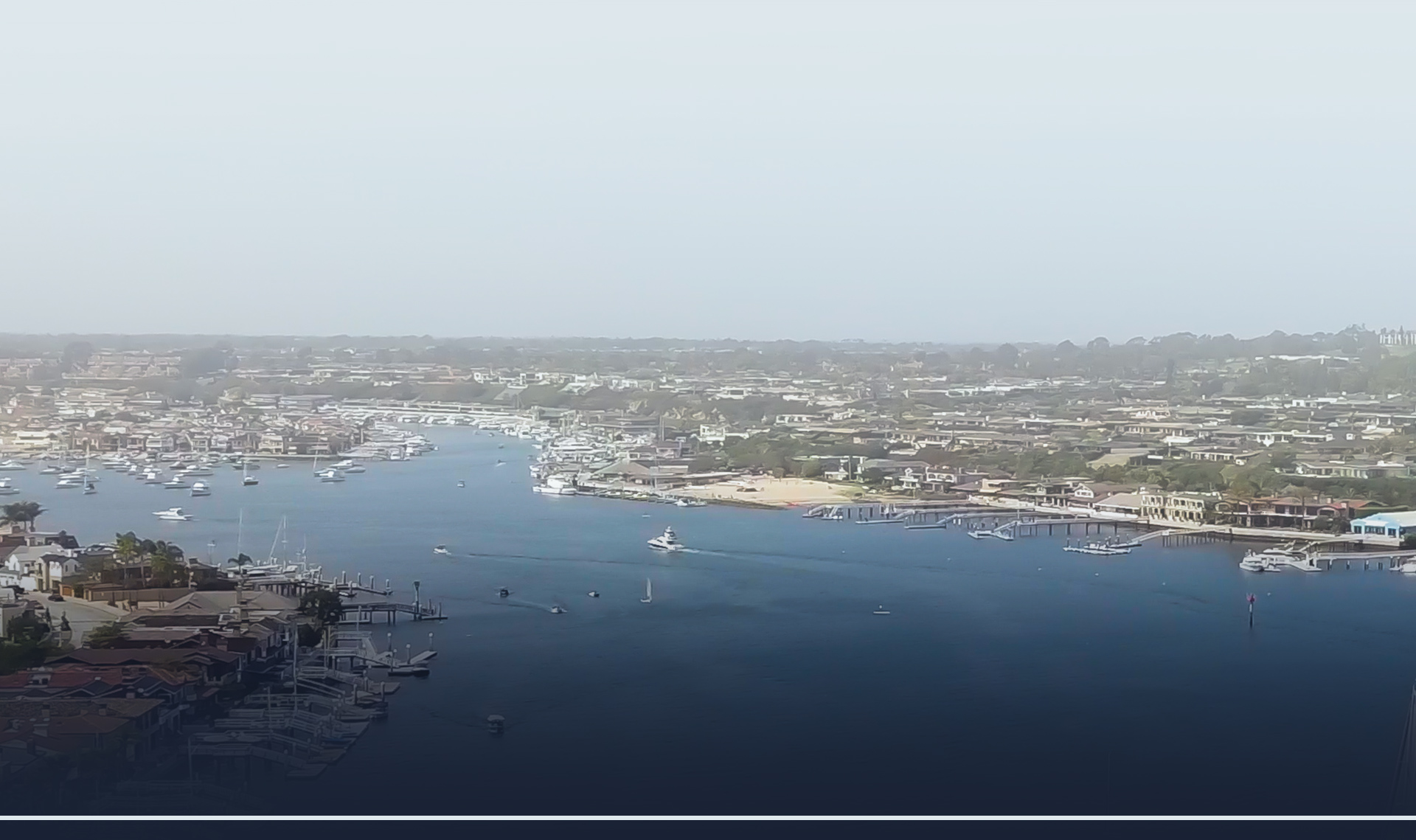 Our Values
What Our Work Means To Us

Experienced

Under our representation, your case will be backed by decades of experience; experience that includes hundreds of trial cases and countless courtroom wins. Our straight-shooting, no-nonsense approach has resulted in hundreds of millions of dollars in verdicts and settlements.

Connected

We have spent decades cultivating close working relationships with an array of physicians and industry experts. We use these connections to provide invaluable insight and expert testimonies on the cases we take to court.

Compassionate

At our firm, the attorney-client relationship is sacred. We are committed to bringing a sense of peace to the victims and families we represent. Nothing is more rewarding than when we can help our clients ease the pain and frustration their injuries have caused them.

Results-Driven

Our tenacity and work ethic set us apart. We're not afraid to roll up our sleeves and really get to work on a case. From our personal meetings with prominent field experts to the development and strategy of your overall case, we will zealously stand by your side from start to finish.