Orange County Uber and Lyft Accident Attorneys
Identifying Liability in Complex Ridesharing Accidents
Uber and Lyft have become household names in Orange County, and for good reason: These companies provide an easy, cost-effective way to schedule a ride from your phone. Unfortunately, however, you may not always be safe in a ridesharing vehicle. When you become injured as the result of an Uber car accident, determining liability for your injuries can be a complex matter. At the Law Office of Marshall Silberberg, our Uber and Lyft accident lawyers will help you determine who was negligent, and seek justice for your injuries.
Ready for a free review of your ridesharing accident case? Give us a call at (949) 565-4281 today for more information.
What Are the Common Types of Uber and Lyft Accidents?
Lyft or Uber accidents are still fundamentally car accidents, and like any car accident, they can have a wide range of possible outcomes and parties involved. There's also another layer of complexity added by the fact that these cars can be operating on behalf of the transportation network company (TNC), or simply drive on their own time. Finally, the fact that TNCs are not hailed like cabs, but pre-arranged via the app system instead, adds to the number of possible scenarios where liability for injuries could shift.
Here are some of the most common scenarios we typically see with Uber and Lyft accidents in California:
The Uber or Lyft driver has either just accepted a ride or picked up a passenger, and then becomes involved in an accident that injures another driver while on the road.
The Uber or Lyft driver becomes involved in an accident during a ride, and their passenger becomes seriously injured as a result.
A pedestrian is injured by an Uber or Lyft driver with a ride in progress.
An Uber or Lyft driver picks up a hailing passenger (or someone who did not pre-arrange a ride through the app) and then gets involved in an accident.
Who Is Liable for My Injuries After an Uber Accident?
As you can see from the scenarios listed above, there are many possible outcomes for accident with a rideshare employee. In each of these cases, a different party may be liable for compensating your injuries, whether it be the TNC itself, their insurance company, the driver's insurance company, or the driver if uninsured. Because these cases can be so complicated, it's important to review all the details of your case with an experienced car accident attorney before proceeding with any suit.
That being said, there are a few questions to keep in mind when determining who is liable for your injuries:
Was the Uber or Lyft driver working at the time of your accident? If the rideshare driver did not have the app on or have passengers on board at the time of your accident, the most likely party liable for damages is their own insurance company. However, if they were conducting any business activities on behalf of the company, you would likely need to negotiate directly with Uber or Lyft for compensation through their insurer.
Were you driving another car during the accident? If you were not a passenger or a pedestrian, but another driver who got in a car accident with an Uber, the rule of pure comparative negligence will determine who is liable for injuries. In California, the pure comparative negligence rule means your share of a claim could be reduced by your percentage of fault in the accident. That means if the Uber driver was 60% responsible, but you were found 40% at-fault for the accident, your compensation will only be 60% of the total claimed.
Did you pre-arrange a ride with the Uber or Lyft driver? It may not happen often, but if you did not actually pre-arrange a ride through the app, or if the app wasn't turned on at the time of the accident, it can be more difficult to argue that Uber or Lyft insurance should cover your costs when injured. This is one of the reasons it's recommended to always use the app to schedule an Uber or Lyft driver.
Skilled Representation for Rideshare Accidents in California
At the Law Office of Marshall Silberberg, our attorneys have a unique advantage: Our principal lawyer was previously an insurance defender, and he has a deep knowledge of this complex industry. When you work with us, we can provide you with a strategic evaluation of any claims to the Uber or Lyft insurance companies, or to the driver and their insurance company.
We can also help you understand the role of liability, and determine the case strategy that will give you the best chance at fair compensation for your injuries. With more than 37 years of experience and millions won for our clients, you can count on Marshall Silberberg and his team.
Contact us at (949) 565-4281 for a case evaluation with our Orange County Uber and Lyft accident attorneys.
Testimonials
Millions of Dollars Recovered for Our Clients
The Law Office of Marshall Silberberg is proud to be able to represent clients in some of the most difficult times of their lives. With decades of experience as former defense attorneys, we are able to provide our clients with well-rounded representation that has earned us the respect of our peers and even opposing counsel! We fight for maximum compensation on behalf of our clients and have obtained more than $500 million in verdicts and settlements to date. Don't hesitate to contact our firm for more information about your case. We have offices in Irvine and Los Angeles for client convenience.
Call (949) 565-4281 for a free case evaluation with our firm!
"We highly recommend the Law Offices of Marshall Silberberg for any personal injury case you may be facing. We will forever be grateful for their aptitude to serve families in our community and their support in defending our son's future."

- Diana M.

"I can't begin to express how wonderful their service is. Will Collins and Marshall are a great team and will provide you with what you're expecting, plus more. Marshall even personally visited me out of state when I was receiving rehabilitation services."

- Amy T.

"He and his staff always kept me informed. He personally answered his cell phone whenever I called. He fought for me, and in the end, obtained a settlement in 14 months that was far greater than any of the similar cases I had researched."

- Craig F.

"There are no words that describe how grateful I am for Marshall, Will, and the whole team. They fought to get justice for my family, myself, and my unborn baby. When it comes to being committed and fighting for justice, they truly do a great job."

- Karla B.

"Marshall did a great job for me! He was always there for me, if I called he would be right there! He and the whole team at The Law Office of Marshall Silberberg were awesome, 5 stars! Don't know of anybody better."

- Charles T.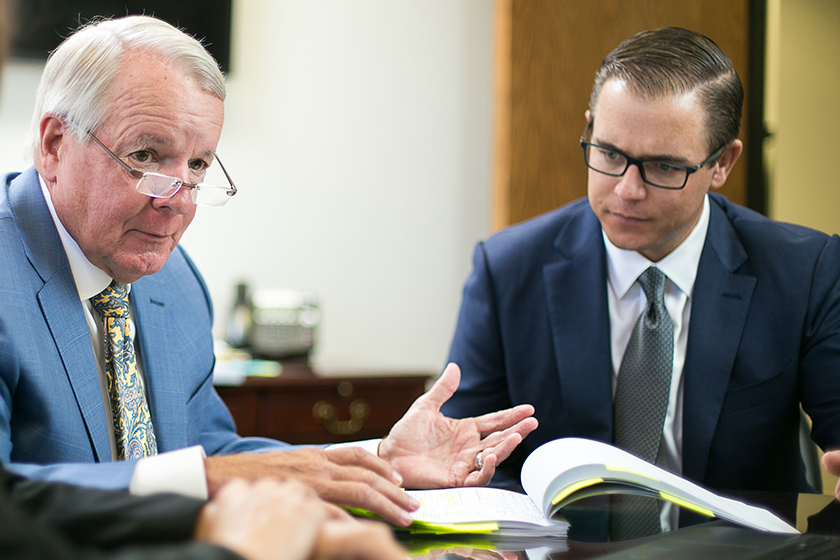 Birth Injury $1,000,000

Birth Injury $2,000,000

Birth Injury $2,750,000

Birth Injury $3,925,000

Birth Injury $5,000,000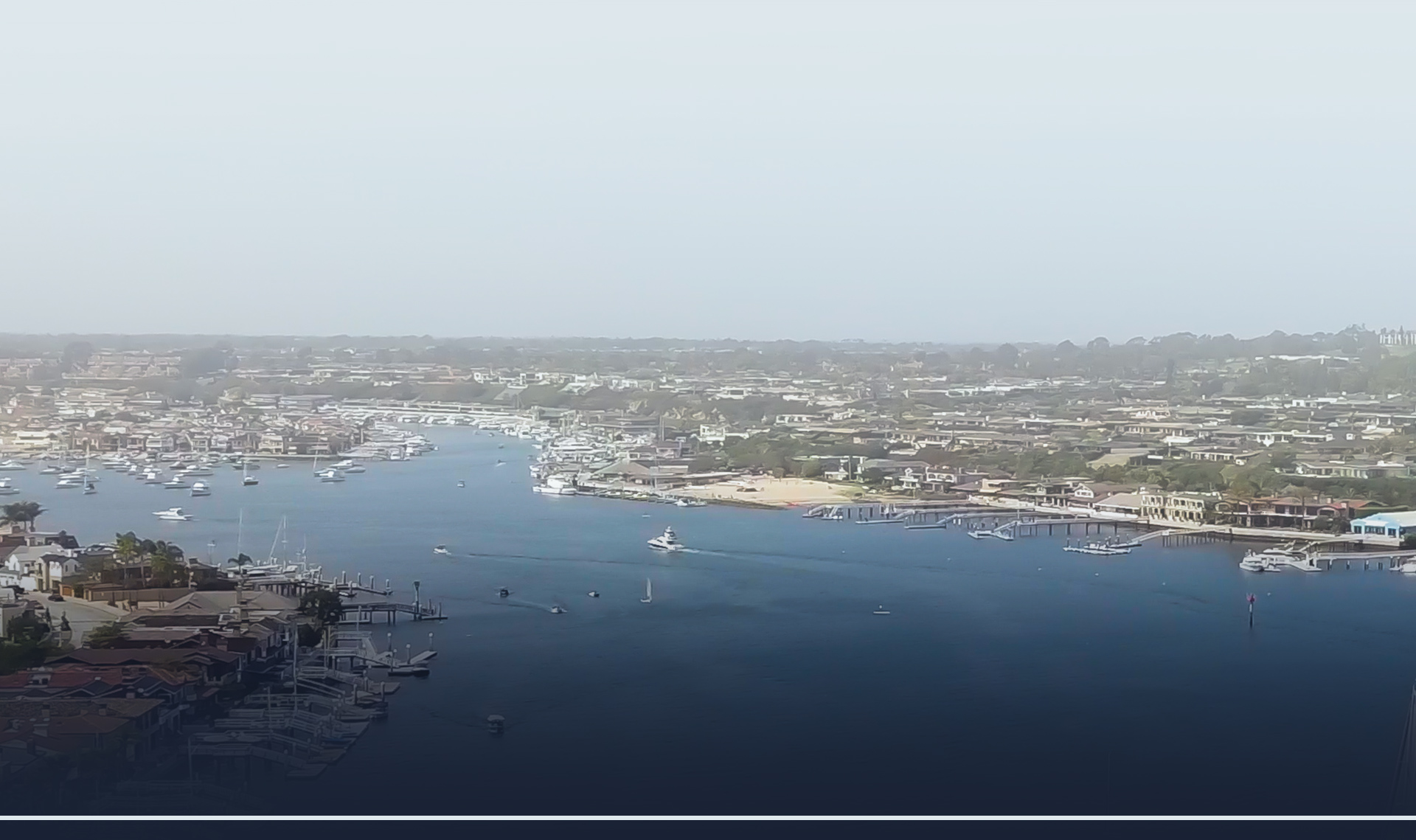 Our Values
What Our Work Means To Us

Experienced

Under our representation, your case will be backed by decades of experience; experience that includes hundreds of trial cases and countless courtroom wins. Our straight-shooting, no-nonsense approach has resulted in hundreds of millions of dollars in verdicts and settlements.

Connected

We have spent decades cultivating close working relationships with an array of physicians and industry experts. We use these connections to provide invaluable insight and expert testimonies on the cases we take to court.

Compassionate

At our firm, the attorney-client relationship is sacred. We are committed to bringing a sense of peace to the victims and families we represent. Nothing is more rewarding than when we can help our clients ease the pain and frustration their injuries have caused them.

Results-Driven

Our tenacity and work ethic set us apart. We're not afraid to roll up our sleeves and really get to work on a case. From our personal meetings with prominent field experts to the development and strategy of your overall case, we will zealously stand by your side from start to finish.