Delayed Diagnosis Lawyers in Orange County
Award-Winning Representation for Failure to Diagnosis Cases - Call
(949) 565-4281
Have you suffered serious injury as a result of a doctor's misdiagnosis? Did your doctor delay the diagnosis of your loved one? Do you have questions about why it took so long for your physician, the ER doctor, or another medical professional to diagnose your case?
The Law Office of Marshall Silberberg can help you find answers and pursue justice. Our firm has obtained hundreds of millions for our clients.
To learn more about your case, contact our firm! We won't charge you any attorney fees unless we obtain compensation on your behalf.
What Can Our Firm Offer You?
The Law Office of Marshall Silberberg is founded by a former insurance defense lawyer who has nearly four decades of experience investigating diagnostic errors and other medical malpractice matters. We also have a physician on staff to provide insight as a medical expert.
We know how to thoroughly, professionally, and skillfully investigate your delayed diagnosis case. We are also able to connect you to a vast array of quality resources and experts who can provide you with top-notch medical care.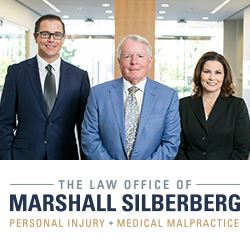 Seeking Compensation to Care for Loved Ones
Diagnosis delays can cause serious harm because patients, especially in cases of cancer, stroke, heart attack, and other conditions that require time-sensitive treatment. A successful result can mean relief for our clients and their families.
Financial compensation can pay for things that include:
Loss of income
Medical expenses
Pain and suffering
Burial costs
Lost quality of life costs
Doctors should know better. Specialists should know better. ER hospital physicians should know better. Nurses should know better. We hold them accountable. We are here to help people who have suffered at the hands of a doctor or medical professional or who have been significantly harmed due to a diagnosis delay, obtain justice and compensation.
Call (949) 565-4281 for a free case evaluation today! Our Orange County delayed diagnosis attorneys work with experts to give you the best chance at maximum compensation.