Orange County Elder Abuse Lawyers
Millions of Dollars Recovered by Former Defense Attorneys
When a loved one grows old, arranging for their care and comfort becomes an important responsibility. You take the time to research your options and choose the nursing home or caregiver that you feel is the best fit. Unfortunately, in some cases, negligence or purposeful mistreatment of elders occurs. If your trust is breached, and you suspect abuse, it is important to immediately pursue legal action.
Elder abuse cannot be tolerated.
At the Law Office of Marshall Silberberg, our Orange County elder abuse lawyers are here to fight on your behalf, to protect your loved one, and to ensure they are taken care of. With decades of experience as former defense attorneys, our firm has the advantage of knowing how the opposition operates. We take the time to understand your situation in order to build a case that is tailor-fit to your needs. As a result of our approach, our firm has obtained more than $500 million on behalf of our clients.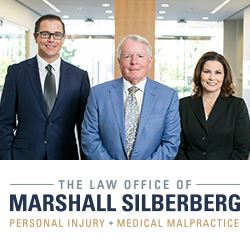 Contact the Law Office of Marshall Silberberg at (949) 565-4281 to see if you may be eligible to pursue financial compensation. With offices in Irvine and Los Angeles, we strive to be accessible to our clients. Se habla Español.
Types of Elder Abuse
According to the U.S. Centers for Disease Control and Prevention (CDC), hundreds of thousands of adults ages 60 and over are abused, neglected, and financially exploited each year. The following is an overview of the most common types of elder abuse. If you suspect that your loved one is a victim of abuse, call our Orange County elder abuse lawyers immediately to discuss your options.
Physical Abuse
Considered the most common form of abuse in U.S. nursing homes, physical abuse consists of hitting, scratching, biting, or other types of physical harm inflicted by staff members. The consequences of physical abuse can include cuts, bruises, broken bones, scarring, fear, and depression.
Sexual Abuse
Due to the physical and mental vulnerability of seniors, a staggering number experience sexual abuse. Female residents are more likely to be victims of sexual abuse than their male counterparts. Sadly, only approximately 30 percent of sexual abuse cases are reported. Physical signs of sexual abuse include bleeding from the genital area, bruises in the groin area, broken bones, and STDs.
Emotional/Psychological Abuse
Mental abuse can also cause significant harm to residents. Staff members typically use cruel language to degrade seniors or verbal threats to make them more obedient and/or prevent them from reporting abuse. Emotional abuse can cause anxiety, depression, low self-esteem, and mood swings.
Financial Abuse
More and more residents are being financially exploited by caregivers who steal money and credit cards or forge checks from their accounts. Some staff members force patients to change their will or sign over their property rights. However, financial exploitation can also be caused by other family members.
Signs of Elder Abuse
Watch out for these signs of elder abuse:
Drastic weight loss
Bone fractures
Rope burns
Falls
Infections
Injuries to mouth, genitals, or anus
Poor hygiene
Uncharacteristic withdrawal or anxiety
Odd financial transactions
If you suspect that your loved one may be subject to abuse, don't wait for the situation to resolve itself - get legal help immediately. Our elder abuse attorneys in Orange County are standing by to discuss your case. Call (949) 565-4281.
Recommended Reading: