Orange County Electric Scooter Accident Lawyer
Skilled Personal Injury Team in Irvine
Electric scooters have come to Orange County, and with these devices come the same risks of injury that have surfaced in other cities and towns across the nation. Companies like Bird and Lime may claim to be reducing dangerous carbon emissions and improving public mobility with their scooters, but the truth is that these vehicles are incredibly risky and untested. Although the data is still being collected, comparable statistics show thousands of new ER admissions could take place every year with so many electric scooters on the road.
When you've been injured in an electric scooter accident, our Orange County E-scooter accident lawyers are here to assist. With more than $500 million recovered on behalf of plaintiffs involved in accidents with a wide range of motor vehicles, we have the knowledge and experience to litigate these cases – and fight for your financial recovery.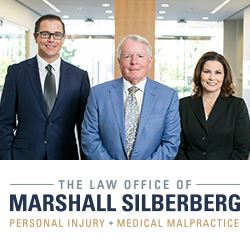 Contact Marshall Silberberg and his team at (949) 565-4281! We serve clients in Irvine and surrounding areas.
Risk of Injury in Electric Scooter Accidents
With electric scooters, there can be any number of parties involved in an accident. So far, there have been many reported instances of scooter drivers crashing due to design defects in the products themselves, such as screws coming loose or wheels falling off mid-ride. Additionally, pedestrians enjoying a sunny day by the beach may have their day abruptly ruined as an electric scooter – which can reach speeds of up to 15 miles per hour – crashes into them or their party.
Some common scenarios that can happen with Bird and Lime electric scooters include:
Cars failing to notice scooters, or purposely obstructing their path
Crashing while riding a scooter, due to road hazards like debris and potholes
Scooters that crash due to a design or manufacturing error
Pedestrian accidents with an oncoming electric scooter
Electric scooter riders injured as a result of not wearing appropriate safety gear
Pedestrians tripping over electric scooters left on the sidewalk
Finding Liability: Pure Comparative Negligence
Because there are so many possible outcomes for an electric scooter accident, determining liability for your injuries will depend greatly on the nature of your accident and injuries. In general, however, there are some common parties that can be held responsible for a Bird or Lime accident.
The most common parties in an electric scooter accident lawsuit include:
The city or construction company that left hazards on the road
The car responsible for hitting the scooter driver
The scooter company, such as Bird, LimeBike, or Spin
The scooter company's insurance company
The scooter rider, for hitting a pedestrian or driver, or leaving a scooter unattended on the sidewalk
It's especially important to discuss the details of these cases with a skilled accident attorney when the scooter company is responsible for your injuries. Because Bird and Lime have rolled out complex liability waivers for all of their riders, they will attempt to release themselves from any liability for catastrophic injuries, even if it is clearly the result of a defective product or a failure to educate riders about safety.
At the Law Office of Marshall Silberberg, you can rest assured that you will receive the dedicated, compassionate counsel you need as you deal with your electric scooter injuries. When companies like Bird and Lime are negligent and allow riders to suffer serious injuries, they need to be held accountable for their actions.
Give us a call today at (949) 565-4281 to see how we can assist you in Orange County, Irvine, and beyond!