Orange County Birth Injury Lawyers
Hundreds of Medical Malpractice Cases Handled in Southern California
Birth injuries can be emotionally devastating for parents who never expected anything to go wrong during the birth of their child. While we all place our trust in the medical system, it is an unfortunate reality that many newborns suffer injuries that could have been prevented if not for a physician's error.
These mistakes could mean a lifetime of consequences for an innocent child who may suffer physical and/or cognitive disability, and a lifetime of medical bills to provide them with the care they need.
With decades of combined experience handling medical malpractice claims and hundreds of millions of dollars successfully recovered, you can trust that our Orange County birth injury lawyers for the skill, resources, and tenacity to deliver excellent results and recover maximum compensation for past and future medical expenses, pain and suffering, lifelong costs of care, and other damages.
Contact the Law Office of Marshall Silberberg for more information regarding your birth injury case!
Cases We Have Won
Our founding attorney, Marshall Silberberg, has tried more than 200 medical malpractice cases to verdict, many of which involved birth injuries.
Our lead trial attorney has handled situations such as the following:
Laboring mother injured because her anesthesiologist decided to take a break from monitoring her
Infant injured by vacuum extraction that caused the baby's scalp to separate from its skull and cause massive hemorrhage.
Failure to diagnose congenital problems in utero
Shoulder dystocia resulting in a flaccid arm
Home-birth midwives failing to transport when there is a complication resulting in baby strangled by the umbilical cord
What Are The Leading Causes of Birth Injuries?
According to Right Diagnosis, one of the leading global providers of online medical health information, 7 of every 1,000 births are impacted by some type of birth injury in the United States. Based on that information, roughly 28,000 birth injuries occur in the U.S. every year, which equates to 3 birth injuries every hour.
Birth injuries can arise from a number of causes, including:
Head trauma during delivery
Forcible delivery
Unskilled use of forceps or vacuum extractors
Oxygen deprivation during birth
The doctor's failure to identify and treat a complicating condition
Any of these forms of negligence could lead to serious birth injuries including:
And other serious, potentially life-altering injuries
Who Is Responsible for My Child's Injury?
If your child suffered a birth injury, its important to identify the liable party. Once you've identified who's responsible, you'll be able to use that information to build your case and seek justice and compensation.
In most cases, one of the following parties is liable for a birth injury:
Hospitals
Pharmaceutical companies
Doctors, nurses, & other medical professionals
Medical device manufacturers
What Is the Difference Between a Birth Defect & a Birth Injury?
Most parents only want one thing for their newborn child and that is for him or her to be healthy. Unfortunately, this wish is not always possible, whether it be due to a birth injury or a birth defect.
While both sound rather similar, there are actually some key differences between the two and it is these differences that can dictate the course of action you might be able to take.
What Is a Birth Defect?
Birth defects occur while the baby is developing within the mother's womb and generally take place within the first three months of pregnancy.
Moreover, birth defects can come in all forms, affecting:
How the body looks
How the body works
Or both
For example, a cleft lip would be a visible birth defect that is easy for others to see, whereas a heart defect would require special testing.
What Are the Most Common Causes of Birth Defects?
Some of the most common causes of birth defects include:
Genetics
Exposure to certain medications or chemicals
Infections during pregnancy
Not getting enough nutrients
That said, in most cases, the cause of birth defects is unknown. While it is possible for a medical professional to be responsible for a birth defect if mother and child were not given proper prenatal care, oftentimes, birth defects are out of the hands of healthcare providers.
What Is a Birth Injury?
While birth defects are generally not preventable, birth injuries are usually completely avoidable and typically caused by medical negligence. In this context, negligence is defined as a failure to act in accordance with the standard of care.
What Are the Most Common Causes of Birth Injuries?
Below are some of the most common causes of birth injuries caused by medical negligence:
Miscalculation of the size of the fetus
Pre-mature or post-mature delivery caused by improper dating
Administration of improper medications during delivery
Failure to properly monitor the fetus
Failure to respond to fetal distress
Failure to perform a timely C-Section
Improper use of delivery assistance tools
Failure to give the newborn oxygen when needed
If you believe your infant sustained an injury as a result of medical negligence, it is imperative that you pursue legal action to obtain compensation. Many birth injuries can result in a lifetime of costs, which is a burden your family should not have to bear when someone else is at fault.
How Can a Birth Injury Lawyer Near You Help?
When a child suffers a birth injury due to medical negligence, parents in California can turn to experienced birth injury lawyers for help. A knowledgeable and compassionate attorney can provide the legal guidance needed to seek justice and compensation for their family's suffering.
From investigating the circumstances of the incident, gathering evidence and building a strong case, to negotiating with insurance companies or taking legal action in court if necessary—a qualified lawyer will handle every aspect of your case so that you can focus on what matters most: caring for your injured child.
The attorneys at our birth injury law firm can also help you:
Investigate the circumstances of the incident: A child birth injury lawyer will collect evidence, perform interviews with medical staff, and thoroughly look into the facts to build a strong case for their clients.
Gather Evidence: Birth injury attorneys have access to key resources such as medical records and experts that can help prove negligence occurred in order to seek justice for families who have suffered a birth injury due to medical negligence.
Build a Strong Case: A birth injury lawyer can help construct a compelling legal strategy aimed at achieving maximum compensation for their clients. This may include damages related to pain and suffering, lost wages, past and future medical bills, etc.
Negotiate with Insurance Companies: Experienced lawyers are skilled negotiators who understand how insurance companies operate. This helps them get the best possible outcome on behalf of their clients through settlement negotiations or even litigation if necessary.
Provide Legal Guidance & Representation: From start-to-finish an experienced birth injury attorney will provide direction and support throughout every step of your case. From filing paperwork correctly, all the way up representing you during any potential jury trial proceedings. Until a resolution is reached between parties, your lawyer will work hard to resolve your birth injury lawsuit and recover compensation for the negligence of healthcare providers/institutions.
With years of experience handling complex medical malpractice cases, our Orange County birth injury attorneys have recovered millions of dollars in damages on behalf of clients throughout Southern California. Contact us today for more information about how we can help you get the justice and financial security your family needs.
What Type of Compensation Could I Claim?
Birth injuries can be extremely damaging, but sometimes that damage is more than physical—it can also cause emotional strife and financial struggles. Caring for a child with a birth injury, or other subsequent health conditions, can be extraordinarily costly, especially for conditions like cerebral palsy.
When these types of damages occur, it is important to seek fair compensation from the party responsible for causing your child's injury. If they were liable, they should shoulder the financial burden, not you.
Depending on the nature of your child's birth injury, you may be eligible to claim compensation for the following:
Medical bills
Medication costs
Physical therapy expenses
Pain and suffering
Mental anguish
Put Over 15 Years of Experience on Your Side
The Orange County birth injury lawyers at the Law Office of Marshall Silberberg help clients throughout Southern California who are reeling from birth-related injuries. Since our founding, our firm has obtained more than $500 million on behalf of our clients.
We have the knowledge, experience, and resources to pursue successful outcomes for clients who have suffered losses due to the mistakes of doctors they should have been able to trust.
Looking for a birth injury attorney near you? Call (949) 565-4281 or send us a message to speak with our experienced birth injury lawyers. Se habla Español!
Testimonials
Millions of Dollars Recovered for Our Clients
When men and women call our law firm, they know right away that they have come to the right place. We provide a sense of reassurance and confidence that only comes with years of successful experience in the field. We genuinely want to help and we care about our clients' well-being. It makes a difference, not only in how our clients' feel about us as their advocate, but in the outcomes of their cases. We represent all clients on a contingency fee basis, which means that clients pay no attorney fees unless our firm wins results in their case.
For a complimentary initial consultation about a personal injury lawsuit, wrongful death lawsuit, insurance settlement or malpractice claim, please call the Law Office of Marshall Silberberg at (949) 565-4281.
"We highly recommend the Law Offices of Marshall Silberberg for any personal injury case you may be facing. We will forever be grateful for their aptitude to serve families in our community and their support in defending our son's future."

- Diana M.

"I can't begin to express how wonderful their service is. Will Collins and Marshall are a great team and will provide you with what you're expecting, plus more. Marshall even personally visited me out of state when I was receiving rehabilitation services."

- Amy T.

"He and his staff always kept me informed. He personally answered his cell phone whenever I called. He fought for me, and in the end, obtained a settlement in 14 months that was far greater than any of the similar cases I had researched."

- Craig F.

"There are no words that describe how grateful I am for Marshall, Will, and the whole team. They fought to get justice for my family, myself, and my unborn baby. When it comes to being committed and fighting for justice, they truly do a great job."

- Karla B.

"Marshall did a great job for me! He was always there for me, if I called he would be right there! He and the whole team at The Law Office of Marshall Silberberg were awesome, 5 stars! Don't know of anybody better."

- Charles T.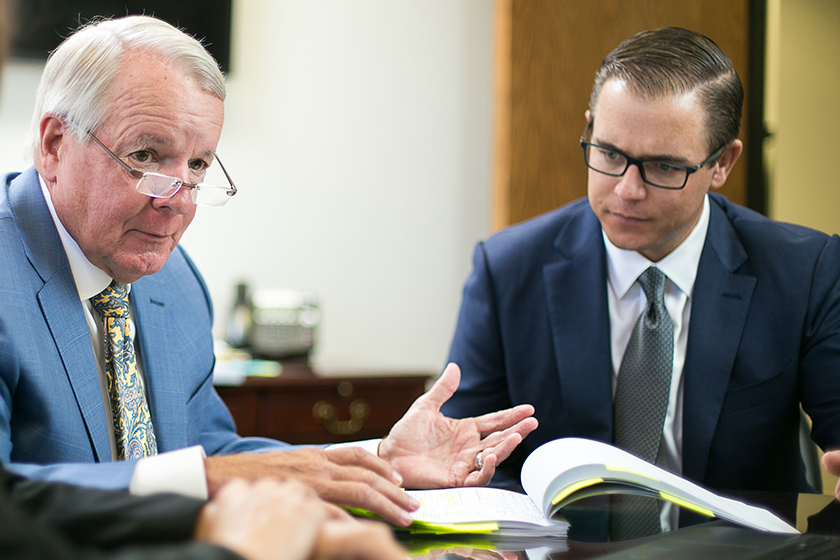 Nursing Malpractice Case $5,500,000

Failure to Treat $6,250,000

Failure to Diagnose $8,800,000

Medical Malpractice $8,000,000

Medical Malpractice $5,700,000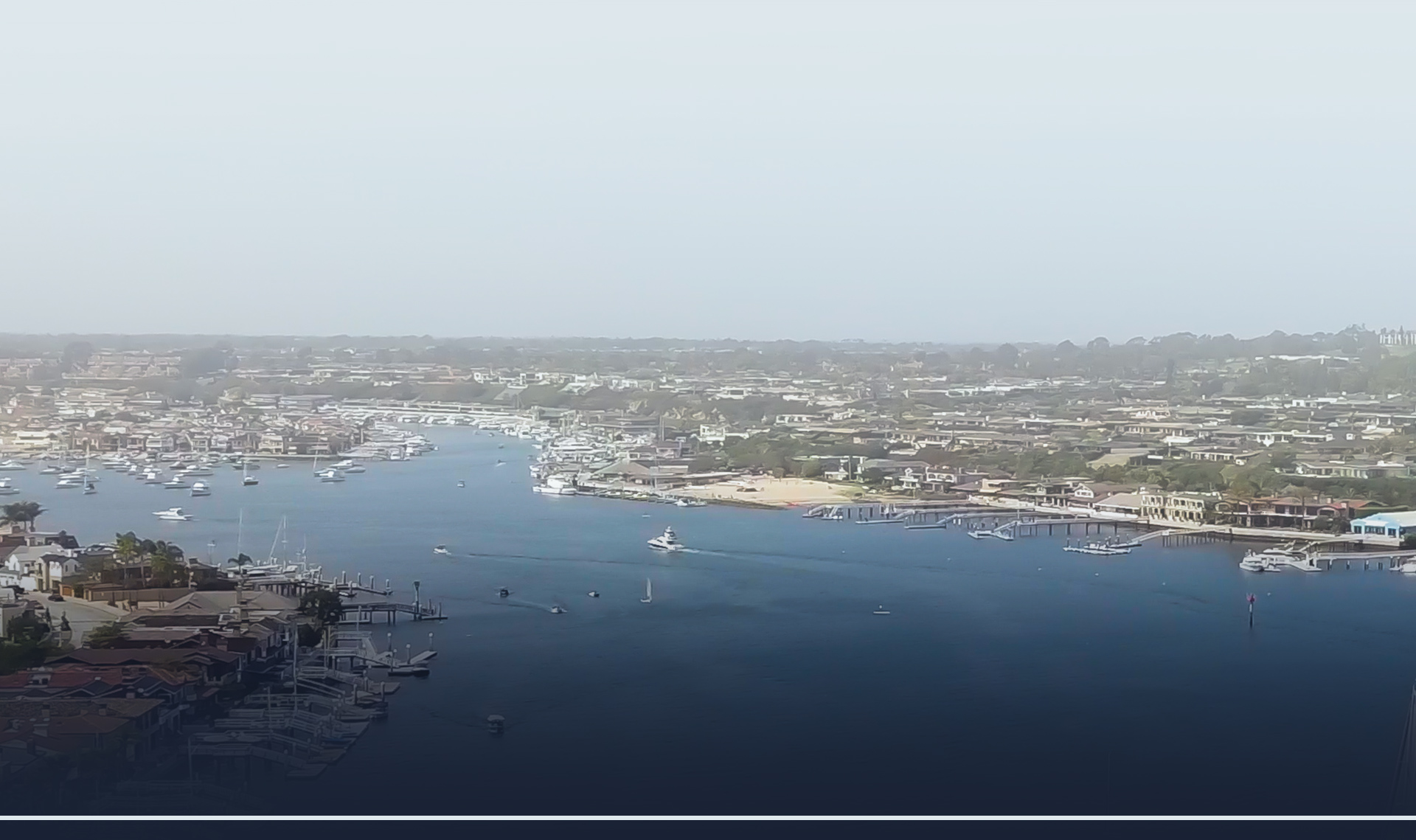 Our Values
What Our Work Means To Us

Experienced

Under our representation, your case will be backed by decades of experience; experience that includes hundreds of trial cases and countless courtroom wins. Our straight-shooting, no-nonsense approach has resulted in hundreds of millions of dollars in verdicts and settlements.

Connected

We have spent decades cultivating close working relationships with an array of physicians and industry experts. We use these connections to provide invaluable insight and expert testimonies on the cases we take to court.

Compassionate

At our firm, the attorney-client relationship is sacred. We are committed to bringing a sense of peace to the victims and families we represent. Nothing is more rewarding than when we can help our clients ease the pain and frustration their injuries have caused them.

Results-Driven

Our tenacity and work ethic set us apart. We're not afraid to roll up our sleeves and really get to work on a case. From our personal meetings with prominent field experts to the development and strategy of your overall case, we will zealously stand by your side from start to finish.