Orange County Drowning Attorney
Let the Law Office of Marshall Silberberg Fight for You
The loss of a loved one leaves an absence that is never quite filled. The loss of a child is the kind of loss that seems insurmountable. When our loved ones die from drowning or any other accidents due to the negligence or mistake of another person or organization, the tragedy seems all the worse, because it should never have happened.
The Orange County drowning accident lawyers at the Law Office of Marshall Silberberg are here to help you get your questions answered, learn how the drowning tragedy happened, and hold those who caused the drowning accident accountable. We strive to obtain compensation and justice for our clients — and to prevent accidents like these from happening to anyone else ever again.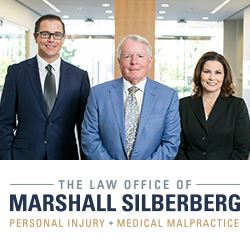 With years of experience as former defense attorneys, the Law Office of Marshall Silberberg is able to build cases for our clients that effectively communicate their needs and circumstances in court.
To learn more about your legal options, call our firm at (949) 565-4281. We offer free case evaluations and operate on a contingency fee basis.
Capably Handling Drowning Accidents in Orange County
Our Orange County drowning accident attorneys thoroughly investigate the circumstances surrounding drowning accidents so that we can effectively pursue compensation from the liable parties.
Drowning can happen in a number of different environments:
Beaches
Falls off boats or off of docks
Jet ski accidents
Inadequately supervised school swimming pools
Municipal pools
Private pools or hot tubs
We are sensitive to the delicate nature of these kinds of cases and work carefully with each individual client, at their own pace. We keep our clients involved, making sure they understand the legal process and their options throughout each step of their personal injury case.
Who Is Liable for a Drowning Accident?
Drowning accidents are horrific, scary, and emotionally scarring. If your loved one drowned as a result of someone else's negligence, you can pursue justice by filing a wrongful death lawsuit.
Who can be held liable for a drowning accident?
The property owner
The lifeguard
The boat operator or owner
Others responsible for the safety or well-being of the victim
Pool owners are responsible for making sure their property is reasonably safe for guests. If a pool is uncovered and a child falls in, or there are tripping hazards or other dangerous conditions that could cause a child or adult to drown, the property owner may be held liable in a civil lawsuit.
For boating accidents involving drowning, the boat operator or owner may be held liable for any injuries or deaths that occur. Lifeguards may also be liable for failing to follow safety protocols or emergency procedures to keep swimmers safe. If your loved one died as a result of negligence, we can help.