Orange County Truck Accident Lawyer
More than $500 Million Obtained Since 2004 - Serving Clients From Our Office in Irvine, CA
It comes as no surprise that trucks are among the leading causes of injuries and fatalities on the road. Their size and weight, which can reach up to 80,000 pounds (or more if the truck is overloaded) can cause catastrophic damage if the truck becomes involved in an accident with a smaller vehicle.
While most truck drivers do their duty to drive safely and follow all commercial trucking regulations, there are unfortunately some that put profits before the safety of people and ignore the rules. When negligence is a factor in a preventable truck accident, victims have a legal right to pursue compensation for their losses.
To learn more about your legal options, call (949) 565-4281! We operate on a contingency fee basis and offer complimentary case consultations.
Why Hire Our Truck Accident Lawyers?
If you or a loved one has been involved in a truck accident and are now facing steep medical bills and other damages, you need an experienced advocate on your side to fight for you. The Law Office of Marshall Silberberg can provide proven legal help to those who have suffered injuries in a truck accident.
With decades of combined experience, we know how to investigate serious truck crashes and determine who may be liable for causing our clients harm.
Since the Law Office of Marshall Silberberg was founded in 2004, our firm has obtained more than $500 million on behalf of our personal injury clients! As former defense lawyers, our previous experience gives us an edge in court because we are familiar with the defense strategies other firms routinely use.
Marshall did a great job for me! He was always there for me, if I called he would be right there! He and the whole team at The Law Office of Marshall Silberberg were awesome, 5 stars! Don't know of anybody better.
- Charles T. (Actual client)
Determining Who Was At Fault for Your Injuries
Depending on the circumstances, there are a number of parties that may be liable for a truck accident, including careless drivers, their employers, maintenance companies, and other third parties.
Some of the most common causes of truck accidents include those related to:
Driver Error – Driver error is a leading cause of auto accidents, and truck wrecks are no different. Truckers have a legal duty to take reasonable measures in order to operate their rigs safely, and must also comply with various safety regulations designed to protect the public. When they are negligent and fail to uphold this duty, they (or the trucking company for whom they work) can be held liable for victims' damages. Common examples of driver-related causes include drunk or drugged driving, fatigue caused by working too many hours, inadequate vehicle inspections, speeding or traffic violations, and distracted driving, among others.
Trucking Company Negligence – Trucking companies can also play a role in causing or contributing to preventable wrecks, and they can be held accountable when their negligence harms others (as well as the negligence of their employees). Trucking companies can cause crashes in a number of ways, including safety violations, improper cargo securement, inadequate vehicle maintenance, negligent hiring or retention of dangerous drivers, violations of hours-of-service rules, and more.
Defective Products – While the negligence of truckers and trucking companies leads to a majority of truck accidents, some wrecks are caused by auto parts and products that malfunction and fail to work as they should. These can include things like defective brakes, faulty tires, broken headlights, and more. When defective products are to blame for a crash, injured victims can seek a recovery of their damages by pursuing a product liability claim.
Maintenance Company Negligence – Trucking operators may contract vehicle maintenance responsibilities to third-party companies. These maintenance companies, which must be properly licensed and certified, are responsible for regularly inspecting the fleet and making repairs when any potential hazards are present. Failures to fix hazards they knew or should have known about can lead to preventable crashes and civil liability.
When you retain our firm, we will launch a thorough investigation into the cause of your accident to determine exactly what happened, who was at fault, and how much you are owed for your medical bills, pain and suffering, and other damages.
Long hours spent in traffic are extremely monotonous and exhausting for even the most experienced and alert truck driver. Driver fatigue is responsible for a significant percentage of trucking accidents and has become an intrinsic part of the industry. This frightening reality increases the chances of a devastating and fatal accident.
Despite hours-of-service regulations enforced by the Federal Motor Carrier Safety Administration, many trucking companies breach these guidelines in the interest of profit. Our team at the Law Office of Marshall Silberberg has successfully fought for countless innocent drivers, passengers, motorists, and pedestrians who have suffered at the hands of a fatigued driver.
Contact an Orange County truck accident attorney by calling (949) 565-4281.
How an Experienced Orange County Truck Accident Attorney Can Help
Although the laws are there to protect motorists from drowsy truck drivers, many trucking companies feel that violating them while in pursuit of more profits is worth the risk. Unfortunately, it is not until their bottom lines are impacted after a civil lawsuit that many companies take notice of the folly of their business practices.
If you or a loved one has been injured or killed in an accident with a truck, driver or trucking company negligence may or may not be immediately apparent. An experienced personal injury attorney can ensure that the exact cause of the accident is pinpointed and will work to recover compensation for your financial and emotional losses that you are entitled to by law.
Why Do Fatigued Truck Driver Accidents Happen?
Truck drivers feel extreme pressure to cover as much ground as possible, no matter what it takes. This is because their pay is almost always directly linked to the more they travel, which incentivizes many drivers to overexert themselves and consequently risk the lives of all others on the road.
Because drivers feel obligated to meet a nearly impossible schedule, they may partake in unsafe behaviors such as speeding, pushing through rush-hour traffic, illegal maneuvers, failing to take breaks, etc. Sometimes, drivers attempt to combat drowsiness by taking drugs or stimulants to stay awake.
If you or a loved one has been injured in a trucking accident due to a fatigued or negligent driver, we at the Law Office of Marshall Silberberg will go above and beyond to help you recover the compensation you deserve. Our aggressive legal team will fight to ensure the responsible parties are held accountable for what they have put you through. Do not allow yourself to be taken advantage of by failing to properly protect your best interests.
Rest assured that our priority is to help you obtain justice – as well as every dollar you are owed for what you have endured.
Truck Accident FAQs
What If I Share Fault for the Accident?
The state of California follows at-fault comparative negligence laws. Accident victims must file a claim with the other driver's insurance company to recover compensation but can have that compensation reduced according to their degree of fault. It is common for multiple parties to be partially liable in truck accident cases.
What Should I Do if I'm Contacted by the Insurance Company?
After a truck accident, you will likely be contacted by the trucking business's insurance company to discuss your case. The insurance company will attempt to avoid paying your claim. Even if the accident was obviously the fault of the truck driver, they will try to deny your benefits by attempting to attribute fault to you. They may try to intentionally misinterpret your statements and use a misspoken sentence as "evidence" of your liability. Something as seemingly harmless as saying "I'm sorry" can give the insurance company a reason to deny your claim.
You should not talk to them without speaking to our Orange County truck accident attorneys first.
Can the Trucking Company Be Responsible for a Tired Truck Driver?
Although the law seems like it takes reasonable steps to reduce driver fatigue, it is not popular within the trucking industry, which has called for the new rules to be repealed. Trucking companies, which make their money by meeting tight deadlines, put pressure on their drivers to do whatever is necessary to ensure that the bottom line is not impacted.
Because of this pressure, many drivers falsify their logbooks, turn to illegal drugs to stay awake, and ignore mandatory rest periods to ensure that their cargos are delivered on time. Unfortunately, innocent motorists on the road are put at risk as a result.
While the individual driver's behavior must be addressed and examined, trucking companies are most often liable for these accidents. As truck accidents continue to rise throughout the nation, the FMCSA has outlined strict regulations which restrict driving schedules and require minimal hours of rest. However, the trucking industry has a long way to go in order to truly reach acceptable standards of safety.
What are the Trucker Hours of Service Regulations?
Since a large portion of truck accidents are fatigue-related, the FMCSA recently amended their hours of service regulations to address the problem. Under the new rules, which became effective in July 2013, truck drivers are limited to working a maximum of 11 hours behind the wheel per day and 70 hours per week.
Once the 70-hour maximum has been reached, each driver must rest for 34 consecutive hours over two nighttime periods between 1:00 and 5:00 a.m., when the body is in most need of rest. Additionally, drivers must take a mandatory 30-minute break within the first eight hours of their shift.
What If the Trucking Company Denies Responsibility?
Trucking companies possess multi-million-dollar insurance policies to protect themselves and their drivers in the event of an accident, so it comes as no surprise that they will do whatever they can to avoid a large settlement, including denying any liability for your injuries.
However, trucking companies are required by law to keep records of their driver's history, trips, maintenance, and other operations. Our truck accident lawyers in Orange County can utilize this evidence to help prove your case.
Evidence in a truck accident case may include:
Witness statements
Trip logs
Maintenance records
Safety violation records
Hiring documents
Semi-trucks are also equipped with a black box, which is a device that gathers data about the vehicle's operations. Black boxes keep a record of the truck's speed, acceleration, braking, airbag deployment, seat belt use, and other factors that can identify the cause of an accident.
Choose Representation from Skilled Orange County Truck Accident Lawyers!
Innocent people should not have to suffer the financial consequences of someone else's negligence. Whatever situation you face, you can be sure that our firm can effectively assess your needs and circumstances in order to provide you with the legal guidance and representation you deserve.
We pride ourselves on being able to achieve big results for our clients and secure the futures of those who have been severely injured.
Contact the Law Office of Marshall Silberberg for a free case evaluation. Call (949) 565-4281 today!
Testimonials
Millions of Dollars Recovered for Our Clients
The Law Office of Marshall Silberberg is proud to be able to represent clients in some of the most difficult times of their lives. With decades of experience as former defense attorneys, we are able to provide our clients with well-rounded representation that has earned us the respect of our peers and even opposing counsel! We fight for maximum compensation on behalf of our clients and have obtained more than $500 million in verdicts and settlements to date. Don't hesitate to contact our firm for more information about your case. We have offices in Irvine and Los Angeles for client convenience.
Call (949) 565-4281 for a free case evaluation with our firm!
"We highly recommend the Law Offices of Marshall Silberberg for any personal injury case you may be facing. We will forever be grateful for their aptitude to serve families in our community and their support in defending our son's future."

- Diana M.

"I can't begin to express how wonderful their service is. Will Collins and Marshall are a great team and will provide you with what you're expecting, plus more. Marshall even personally visited me out of state when I was receiving rehabilitation services."

- Amy T.

"He and his staff always kept me informed. He personally answered his cell phone whenever I called. He fought for me, and in the end, obtained a settlement in 14 months that was far greater than any of the similar cases I had researched."

- Craig F.

"There are no words that describe how grateful I am for Marshall, Will, and the whole team. They fought to get justice for my family, myself, and my unborn baby. When it comes to being committed and fighting for justice, they truly do a great job."

- Karla B.

"Marshall did a great job for me! He was always there for me, if I called he would be right there! He and the whole team at The Law Office of Marshall Silberberg were awesome, 5 stars! Don't know of anybody better."

- Charles T.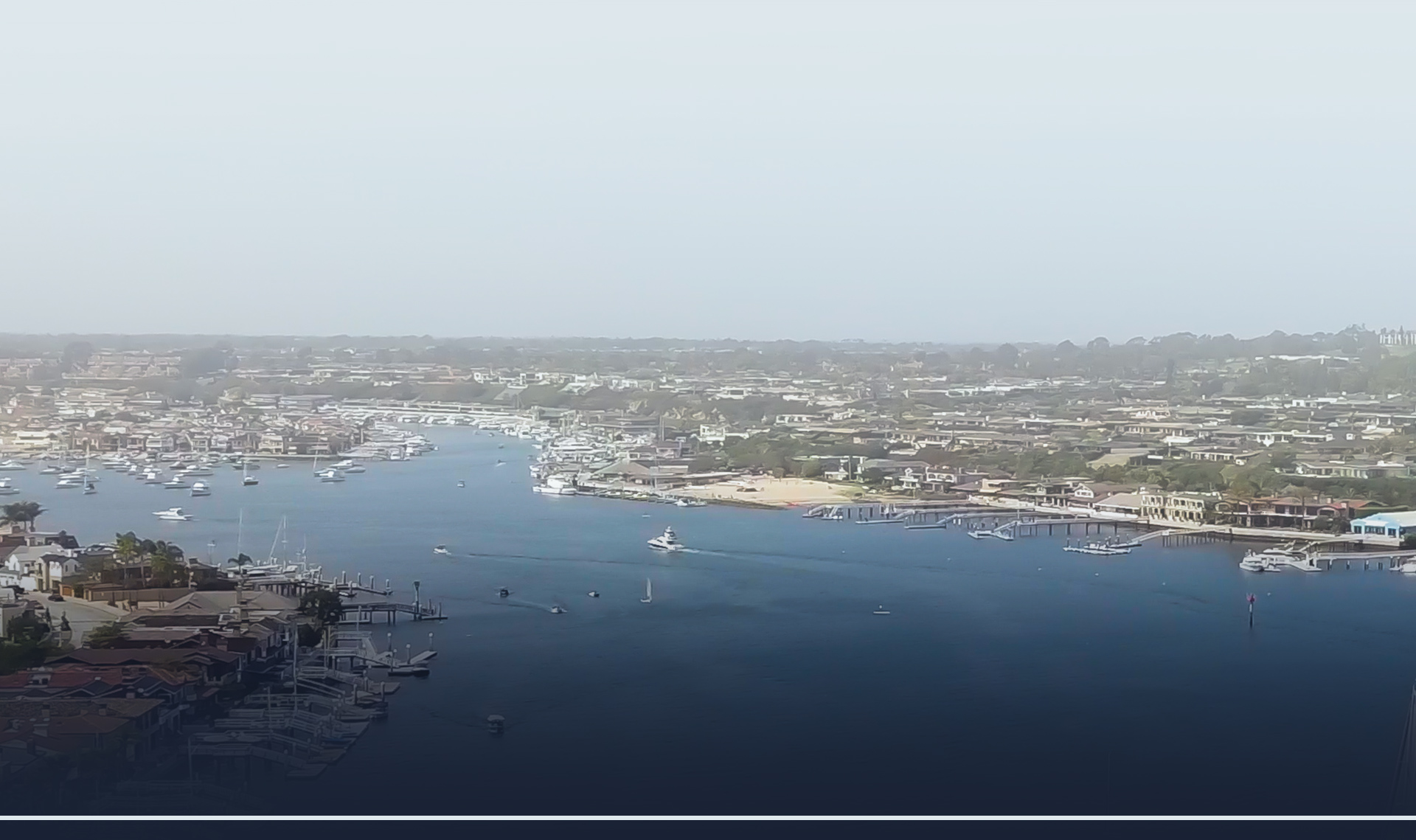 Our Values
What Our Work Means To Us

Experienced

Under our representation, your case will be backed by decades of experience; experience that includes hundreds of trial cases and countless courtroom wins. Our straight-shooting, no-nonsense approach has resulted in hundreds of millions of dollars in verdicts and settlements.

Connected

We have spent decades cultivating close working relationships with an array of physicians and industry experts. We use these connections to provide invaluable insight and expert testimonies on the cases we take to court.

Compassionate

At our firm, the attorney-client relationship is sacred. We are committed to bringing a sense of peace to the victims and families we represent. Nothing is more rewarding than when we can help our clients ease the pain and frustration their injuries have caused them.

Results-Driven

Our tenacity and work ethic set us apart. We're not afraid to roll up our sleeves and really get to work on a case. From our personal meetings with prominent field experts to the development and strategy of your overall case, we will zealously stand by your side from start to finish.