Surgical Never Events in Orange County
Call
(949) 565-4281

If You or a Loved One Have Been Harmed by a Never Event
There are some things that should never occur during surgical procedures. These are called "never events," which, according to the John Hopkins Medical Malpractice Study, happen no less than 4,000 times per year.
The only cause of a never event is extreme negligence on behalf of the surgeon, nurse, or other hospital staff, and our team at the Law Office of Marshall Silberberg believes you deserve compensation for the injustice done to you.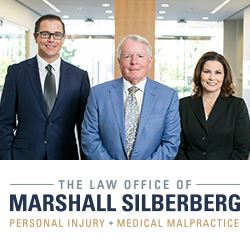 If you are the victim of a never event in Orange County, contact us today to get started on your case with a free consultation.
What is a Never Event?
A "never event" is defined as any event that should not occur during surgery. This can include the following examples:
Leaving a tool or object in a patient
Performing surgery on the wrong patient
Performing surgery on the wrong body part
It is important to note that a never event is not limited to that which occurs during surgery but also refers to any time a patient sustains an injury that could have and should have been avoided that:
Is severe enough to result in permanent disability or death
Is avoidable
Is clearly identifiable and unambiguous
Recovering Compensation for Damages After a Never Event
A never event is considered medical malpractice. If a never event occurs and a patient suffered injuries as a result, the patient or the family members of the patient have a right to file a lawsuit against the at-fault party for damages.
According to California's statute of limitations for a medical malpractice lawsuit, the suit must be brought within a year after the plaintiff discovers the injury or within three years of the injury date, whichever comes first. During the suit, the plaintiff and his or her legal counsel must prove that the injuries would not have occurred but for the act of medical malpractice.
If proven, the plaintiff may be able to recover damages for economic and noneconomic losses, including:
Medical expenses
Rehabilitation costs
Physical pain
Suffering
Emotional distresses
Lost wages
Have You Been Affected by Medical Malpractice? Call Our Legal Team
If you or someone you love has suffered injury or illness due to the negligence, recklessness, or carelessness of a health care professional, we urge you to get in touch with the Law Office of Marshall Silberberg right away. When you get in touch with our legal team, we will examine every detail associated with your injuries in order to build the strongest case possible. We believe no person deserves to suffer lifelong consequences due to another person's actions, and that is why we stand ready to fight for your rights both inside and outside the courtroom!
To discuss your case, call (949) 565-4281! We have successfully recovered more than 500,000,000.00 on behalf of the injured.