Sepsis Infection Attorney in Orange County
What Is Sepsis?
Also known as "septicemia," sepsis is a deadly complication that can occur when you are being treated for an infection. It happens when a medication or other chemical treatment being used to fight the infection sets off a severe negative reaction, which can develop into septic shock. In the beginning, sepsis often manifests itself in the following symptoms:
High respiratory rate of at least 20 breathes per minute and difficulty breathing
High heart rate of at least 90 beats per minute (BPM) and heart pain
High internal temperature of at least 101 degrees Fahrenheit
Minimal or infrequent urination
Pain in the chest or abdomen
Altered mental status
Sepsis infections typically result in inflated medical costs, time off work, additional pain, suffering, and health complications, and more. Depending on the severity and development of a sepsis infection, it can even cost you your life. Regardless of the extent of a sepsis infection, it almost always requires costly treatments and diagnostic tests, including MRIs, CT scans, IV medications, surgery, and more.
How Do Sepsis Infections Occur?
Sepsis infections typically develop during a period of hospitalization, however short. Sometimes these life-threatening infections occur because of the negligence of a doctor, nurse, or hospital. They can also happen as a result of defective medical equipment, putting the manufacturer or designer at fault for the infection.
Any of the following can contribute to the development of a sepsis infection:
Poorly cleaned medical tools
Failure to wash hands appropriately and often
Improper administration of IV medication
Inadequate maintenance or cleanliness of a hospital
Unsanitary water supply
Connect with an Experienced Sepsis Malpractice Attorney in Orange County Today
There are a number of other forms of negligence that may have caused your or your loved one's sepsis infection, and all of them boil down to egregious medical malpractice. When a doctor, nurse, hospital, or other care provider is careless and causes you to develop a life-threatening condition, they should be held accountable for the results of their negligence. If this has happened to you, our team at the Law Office of Marshall Silberberg is here to stand up for you and demand that justice be served.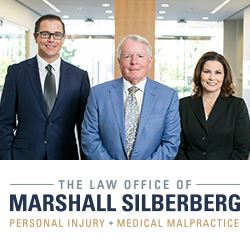 Our experienced, highly skilled attorneys at the Law Office of Marshall Silberberg have successfully recovered more than $500 million on behalf of people hurt by the carelessness of others, and we are here to serve you.
Schedule your initial consultation with an Orange County sepsis malpractice lawyer today.