Hospital Errors in Orange County
Call
(949) 565-4281

If You are the Victim of Hospital Negligence

ER diagnosis errors that result in death. Negligent obstetric care that leaves a baby with severe brain injury. Complications after surgery that go ignored to fatal results. You hear horror stories about doctors, nurses, hospitals and other healthcare professionals all the time.

If you or a loved one have suffered serious negative outcomes at the hands of medical professionals, we are the firm to call in order to find out what caused these kinds of tragedies. The Law Office of Marshall Silberberg has the capacity to swiftly and thoroughly investigate matters of hospital errors or other instances of medical malpractice.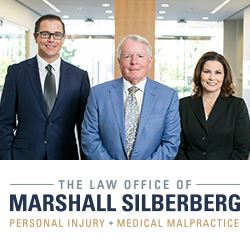 Due to our decades of experience, extensive resources, and tenacious advocacy, our firm has recovered millions on behalf of our clients. Call (949) 565-4281 to begin your free case evaluation!
Examples of Hospital Error
Our law firm has consistently won results when patients have been seriously harmed or even died in tragic situations. We can guarantee that we will put forth our best efforts to your success.
We have handled cases involving the following:
Misdiagnosis
Traveling nurse errors
Physician errors
Surgical mistakes
We recently aided one of our clients in an egregious case involving a hospital that had hired traveling nurses from a traveling nurse agency. The negligent care across many hours of these essentially itinerant nurses caused a perfectly healthy young pregnant woman to suffer severe brain damage.
Call (949) 565-4281 to begin your free case evaluation!