Orange County Aviation Accident Attorneys
Millions Recovered for our Clients
Accidents involving an airplane or helicopter are rare. But when they do happen, the results can be completely devastating.
The injuries sustained in an aviation accident are often catastrophic, or fatal. Victims and their families suffer not only from physical injuries and emotional pain, but are promptly saddled with high medical costs and/or funeral expenses as well.
At The Law Office of Marshall Silberberg, we are committed to representing the victims of aviation crashes and alleviating the financial stress they face.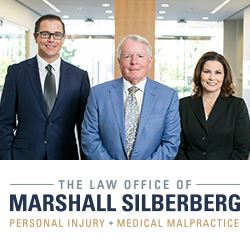 Use our contact form or call (949) 565-4281 to schedule a free case evaluation with our aviation accident lawyers in Orange County.
Holding Negligent Parties Accountable
We are prepared to represent you following an accident involving a commercial plane, private plane, or helicopter. The cause of such an accident may be able to be attributed to negligence on the part of the flight's pilot or crew, or the people responsible for building or repairing the aircraft. Parties who failed to properly maintain or operate an airplane or helicopter, resulting in an accident, can be held liable for related costs.
Our Orange County aviation accident attorneys can help you recover compensation for the following expenses:
Hospital and doctor visits
Surgery
Rehabilitation programs
Medication
Medical devices
Funeral costs
Lost wages
A helicopter or plane accident can not only decimate your finances, it can quickly disrupt your way of life. In addition to financial costs, our skilled legal team can potentially secure compensation to account for the pain and suffering caused by a crash.
Contact Us for a FREE Consultation
Attorney Marshall Silberberg represented doctors and hospitals for almost three decades. Now, in his own practice, he uses his inside knowledge to advocate for the injured.
Learn how our Orange County aviation accident lawyers can tailor our experience to your case — schedule a no-obligation consultation today.
Call (949) 565-4281 or send us a message to speak with our attorneys. Se habla Español!